Artistic and cultural expressions
Film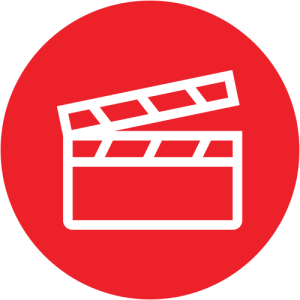 Film and moving images are a natural part of children's and young people's everyday lives, whether at the cinema or on TV, online or through social media. Film can be a door opener for different ways of experiencing and telling stories, and mirror children and young people's own lives and the society in which we live.
Through film in DKS, students can meet filmmakers and film genres such as the documentary, short film, feature film and animated film. They get the opportunity to see and experience film art, participate in a film workshop and get an introduction to film history, film production and film criticism.

Cultural heritage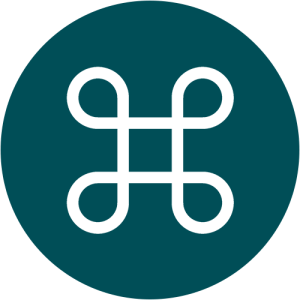 All people have a cultural heritage, with their personal combination of culture, experiences and history. We are thus all involved in defining what will be the cultural heritage of the future. It is about the big questions in life, the dilemmas and the opportunities – which enable us to reflect on the people of the past.
Cultural heritage in DKS covers many subject areas and subjects. It includes, for example, storytelling, traditional crafts and cultural monuments, industrial heritage and the heritage of minorities. Intangible and tangible cultural heritage are equated in the DKS context.
The themes embrace both what we are proud of, which we want to safeguard – in addition to the history we are ashamed of, but which equally deserves a place for debate and criticism. Cultural heritage in The Cultural Schoolbag is thus a space for the great conversation about history writing and selection.

Literature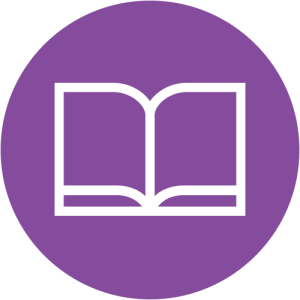 What was the first book someone read to you? What book has changed you and the way you think? What is the best book you have read?
The encounter with literature in The Cultural Schoolbag should offer pupils something more than the literature they receive through teaching; whether it's by meeting an author or other ways of disseminating quality literature. In this meeting lies the opportunity to create both enthusiasm and a curiosity which will hopefully make the pupil want to continue into the book. In the book you can find identity and belonging, you can seek comfort and you can escape. It should broaden horizons and give children and young people something they might not have known they needed. Therein lies the power of good literature and good literature dissemination.

Music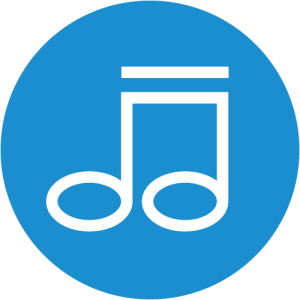 Music occupies a large place in the culture and life of children and young people, and The Cultural Schoolbag wants to convey the great expressive and cultural range that exists. Music in DKS aims to inspire new experiences that can leave a mark, open ears and doors to sounds and melodies you didn't know existed.
Music in DKS will offer everything from folk music and classical music, to hip-hop and rock. The student can meet orchestras, bands or solo performers.

Performing arts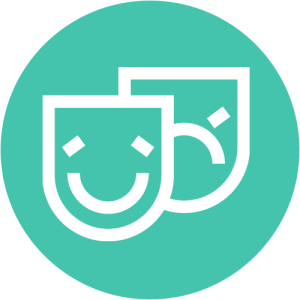 Performing arts in The Cultural Schoolbag includes a variety of scenic expressions and genres within theatre, dance, opera and modern circus.
Here we find both large-format performing arts productions, which are shown in cultural venues for several hundred students at a time, and smaller-format performances, interactive productions and workshops that can easily take place in the classroom.

Visual arts
Visual arts in The Cultural Schoolbag also includes the disciplines architecture, design and handicrafts. The productions take all imaginable forms: Artist meetings, museum visits, screenings, studio visits, performative works, lectures and workshops.
It almost has to be this way, because the art in DKS must be as diverse, boundless and unruly as all other art. Therefore, visual art will also often form part of various constellations with other artistic and cultural expressions, such as film, literature or performing arts.